October is here! As winter approaches, you may be wondering about what you can do to get an early jump on preparing your landscape for the colder temperatures. In Kelowna, the fall weather is excellent for gardening and landscaping! We encourage you to take advantage of the temperate climate and get in your yard. There are lots of things that you can do during the early fall to make your life easier when it comes time to ready your landscape for winter.  In this article, we will be providing you with a list of fall lawn and garden upkeep tips for all of you eager beavers. Follow along below to learn more!
What Early Fall Kelowna Landscaping Can You Do?
Plants need to be trimmed during the fall season just as your kids need back-to-school haircuts. You can use hedge clippers, hand pruners, grass shears and scissors to get the job done. The size and variety of the plant will likely determine which of these tools you use. Once you trim back your perennials, make sure to label them so that you know what they are during their dormant state. By trimming your plants before winter, you promote better growth during their blooming season. 
Fall = leaves. If you have a backyard pond or water feature, it's a good time to set up a net to catch falling leaves. This is mostly true for those with ponds under deciduous trees. By using a net to catch fallen leaves, you will save yourself a ton of effort later on. 
Remove Leaves, Debris, and Dead Plants
Leaving your leaves on the ground is a bad idea. Piles of leaves can harbour insects and bacteria which can not only harm your landscape but can also cause pest problems in your home. Keeping fallen leaves and debris at bay is an essential part of any fall landscape checklist. You should also remove dead plants at this point. 
If you have plans of relocating or diving a plant, fall is the time to do so. You'll want to make sure that you give perennial plants lots of water before you move them. Once you're ready to replant, dig a hole roughly three times the plant's size. Don't forget to water generously after it's been replanted!
Contact us Today!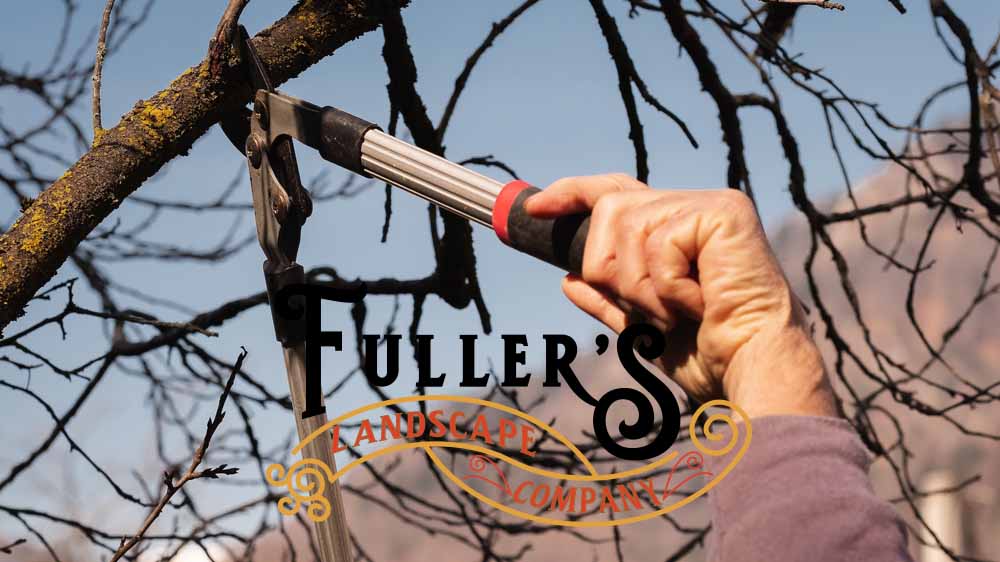 If you have more questions about what fall Kelowna landscaping you can do, contact us at Fuller's! We'd be happy to help you out. If you have any questions about our landscaping services, someone from our team will gladly get in touch! Be sure to check out our social media for progress photos and past projects. We look forward to working with you in the near future!