We Do Everything. Outside.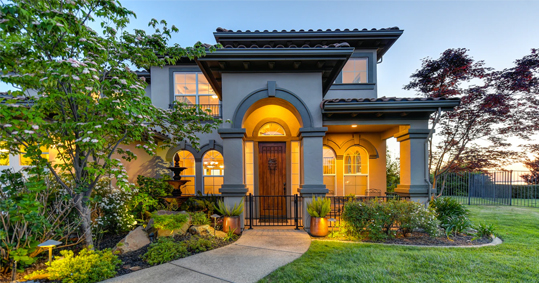 Fuller's Landscape is a Kelowna Landscape Design Company with Experience!
If you're looking for landscape design services in Kelowna, then look no further than Fuller's Landscape! Kelowna is home to scenic mountains and lake views that inspire us to make the most out of any outdoor living area. We live, work and play in the Okanagan, therefore we appreciate the benefits of relaxing in your own private backyard. That's why we design outdoor spaces that are tailor made to enjoy the beautiful scenery of British Columbia.
Our landscape design plans begin and end in your backyard!
Firstly, we start with a site visit to assess your landscape project. For reference, we will take quite a few photos at this stage. We encourage you to meet us on site, so we can discuss your goals and budget. In addition, these site visits allow us to inspect any pre-existing site conditions. We might look at erosion, drainage, soil condition and other elements. We want to ensure that we take these existing conditions into consideration, especially if they could affect your final budget.
Next, we put together a cost estimate for your Kelowna home's landscape design plan. All of our estimates include a detailed breakdown of labour, machine costs, material costs and proposed plant material. Similarly, larger projects and transformations also benefit from before and after renderings along with detailed planting plans. Our detailed planting plans include information on basic maintenance, growth patterns, projections and more.
Finally, we send you a copy of your proposal to your email address. Generally, our landscape design plans fit with multiple budget levels. Great Kelowna gardens and outdoor spaces are all about layers and they take time and effort to establish. Hence, our landscape design plans will give you a glimpse of your future Kelowna backyard, but with a smart roll out and maintenance plan to match.
If you want to enhance your outdoor living spaces in Kelowna this year, then give Fuller's Landscape Company a call today! We would love to give your yard a good refresh!