A landscaper in Kelowna has many versatile tools that help get the job done fast. Heavy-duty equipment like skid steers, excavators, and dump trucks are extremely useful when landscaping. Completing a job takes much longer without the help and equipment of a landscaper in Kelowna. There are a number of reasons why it is important to have the right tools for the job. Learn more about what equipment we use on a daily basis and why in this article!
What Kind of Equipment Does a Landscaper in Kelowna Use?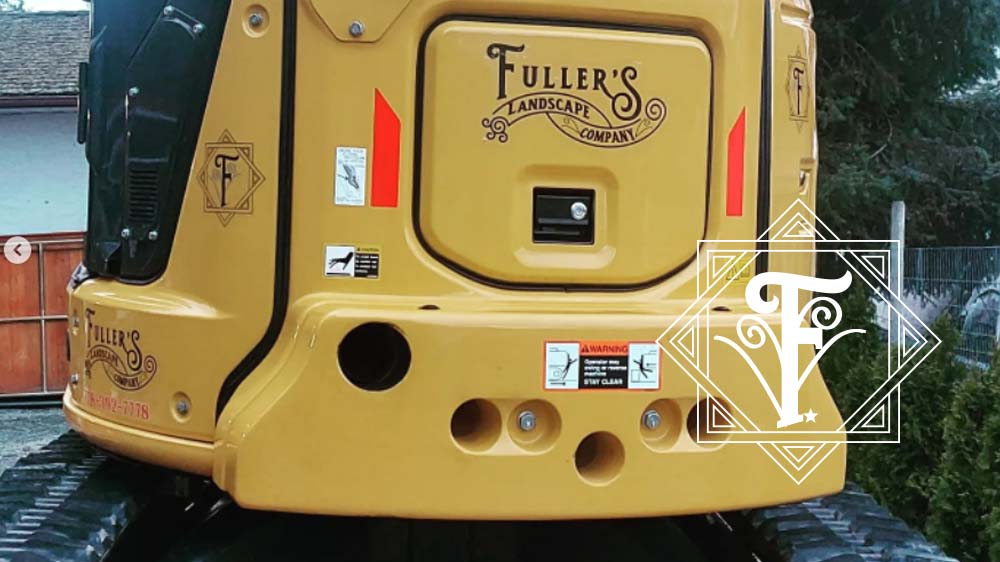 One of the most important pieces of equipment for landscaping is a skid steer. These machines are great for hauling, lifting, and digging. For instance, it would take many people to carry a pallet of pavers across a job site. However, a skid steer would be able to do it with only a single operator. These machines are also great for moving soil into planter beds and digging holes for plants. In addition, they can be used to create trenches for irrigation installation. Moreover, come wintertime, skid steers are great for snow removal!
Another key piece of equipment is a compact excavator. Excavators are often used in landscaping projects for building retaining walls or creating space in sloped landscapes. Grading is an essential part of most landscaping jobs. Having a level yard for patios, rock walls, and other features is desirable for many clients. Furthermore, excavators are excellent for planting large trees and putting in fencing. This is because they can dig and drill holes in the toughest of ground. Compact excavators are also great in small spaces. Their ability to maneuver through tight areas makes for less clean-up and preparation. 
Lastly, having a dump truck is incredibly beneficial in many landscaping scenarios. Dump trucks are helpful for hauling material. Whether that be soil, rock, or debris. These machines are effective at transporting large amounts of material. This way you won't have to worry about making several trips to your local quarry or landfill. 
Contact a Landscaper in Kelowna Today!
Having a landscaper in Kelowna on your side makes landscaping so much easier. Have your project done faster and more efficiently with the help of a professional landscaping company like Fuller's. For more information about our services, contact us today! We'd be happy to help you complete your landscaping goals for the year! Feel free to reach out for a quote on your next project. We look forward to working with you in the near future.